Earn base pay rate plus Monthly Mileage Bonus
Miller Truck Lines specializes in hauling freight that requires an open deck flatbed trailer. Drivers must hold a Class A Commercial Driver's License. Miller drivers can earn great pay while getting home daily, weekly, weekends or every other weekend depending on where you live. 
Additional Benefits:
Tarp and Stop Pay
100% Fuel Surcharge
Base Plates and Permits Provided
Orientation Pay
Travel and Hotel Provided (Breakfast and Lunch Provided)
Pet Policy
Rider Policy
Click here to Apply for the Flatbed Division or call (918)-447-2162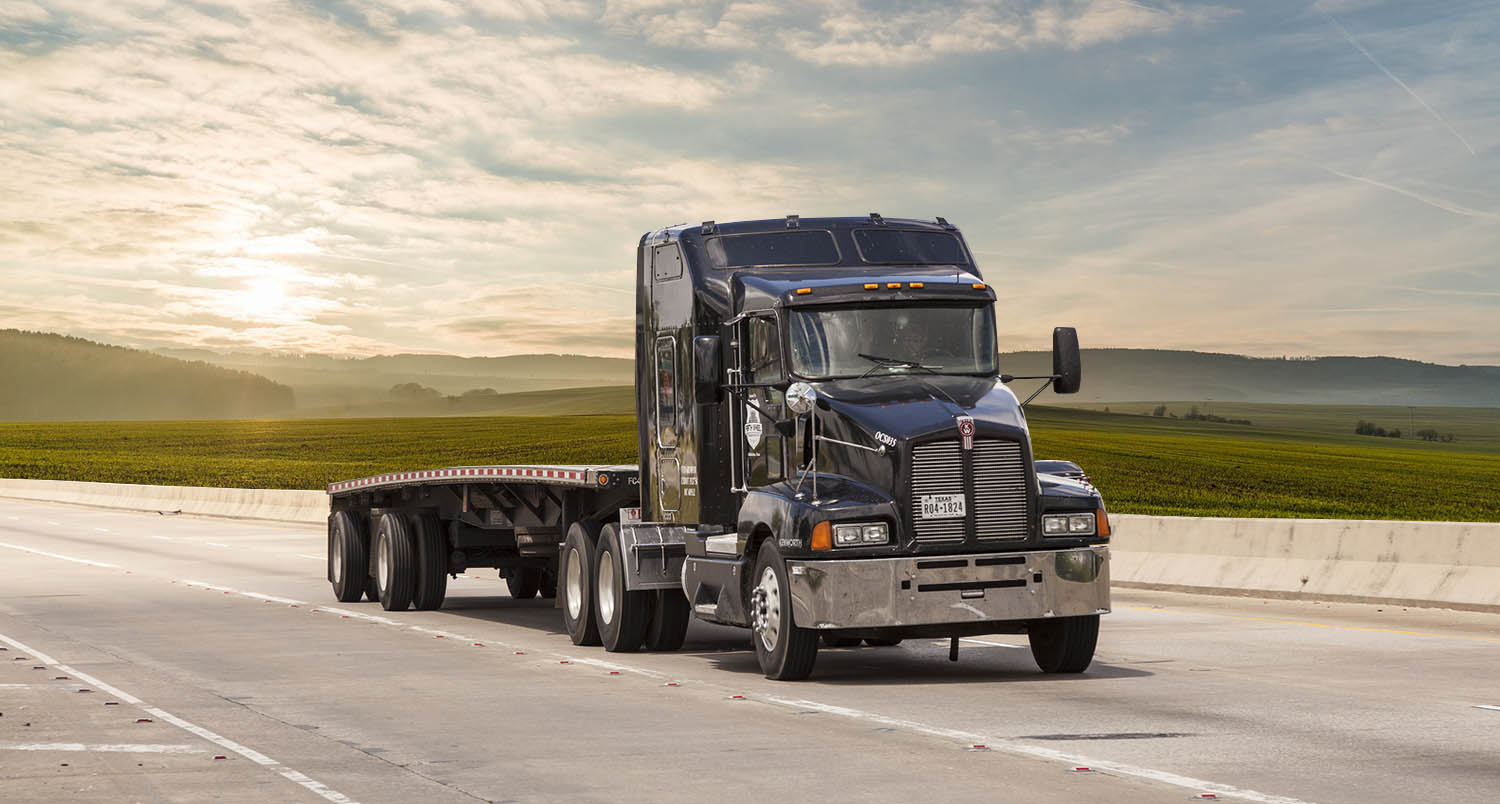 Common freight that our drivers haul are items such as, lumber, wallboard, steel products, pipe and other building materials that must be hauled on a flatbed trailer. Since 1983, Miller Truck Lines has experienced a wide range of flatbed hauling services for the oil and gas industry specializing in OCTG, lumber and building materials, steel industry, and pipe manufacturers.
Miller Truck Lines Flatbed Division Features:
Award winning service
450 tractors
Specialized and Heavy Haul
Diversified trailer fleet
Dedicated fleet and custom services development for niche needs
Support network for fueling, maintenance, and driver services
TWIC Certified drivers specializing in port receiving and delivery
Proof of Delivery Imaging Technology
Trailers
48′ x 102″ Drop Decks
53′ x 102″ Drop Decks
48′ x 102″ Aluminum Air-Rides
Stretch Trailers
On-board Equipment
Load protection tarps
Chains and load securement devices
V-Boards
4″ Nylon Straps
Chain Protectors
Dunnage/Chocks
Side Kits
Coil Packages